Off to Europe!
17-Jul-2018 • San Francisco United States
---
It as last June 23, 2018 when I left for Europe for my annual summer vacation. I have actually been home now for two full days. I returned last July 14 but here goes the beginning of my reminiscing. What a vacation it was! I must say, every vacation just tops the last one. Sure hope the streak remains that way all the time.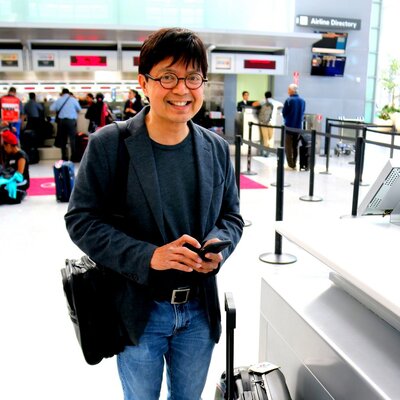 Taken after check in for our Turkish Airlines flight to Istanbul. Were we glad the rift between the US and Turkey was over and we got our visas to visit this time. Just like before, the flight did not disappoint. Service was impeccable and the food superb. We flew coach and we were given the usual amenity kits and headphones. As far as I know only Turkish Airlines does this gesture now and I was truly glad to be flying them again.
We were seated on the last row against the bulkhead giving us extra back recline. It was wonderful.
I can't say it enough. Turkish Airlines is my truly favorite European Airline now. They are simply the best!