Mexico City, Finally!
24-Apr-2022 • Mexico City, Mexico United States
---
It's been a little over a week since I returned from my spring vacation in Mexico City. I must say, I can't believe it took me so long to go there. I have friends who had gone before and I always thought of them to be so brave as to travel to a city so crime ridden and dangerous. Until the day of my departure, I had doubts. Anyway, I can't tell you enough how happy I am today to have gone. It was such a nice trip that I hope to return soon.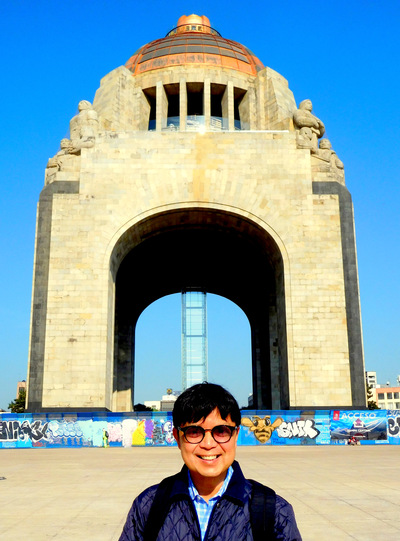 The flight both to Mexico City and back to San Francisco only took 4 hours each way. It was a very quick plane ride. What I liked about it too was that there was no jet lag upon my return. We stayed a total of six days and we stayed at the beautiful Le Meridien Hotel along the Avenida del Paseo de la Reforma.
Per the advice of a fellow Instagrammer, my partner and I took UBER from the airport to the hotel. It turned out to be the best choice. Waiting was quick and we were in the hotel in roughly 30 minutes. Traffic wasn't so busy but it was raining hard. The price of the ride: Less than the equivalent of US$10. It was unbelievably inexpensive. Back home, a taxi ride from SFO to our home costs at least US$60.
Hungry for dinner, we just crossed the street and had dinner at the nearby Panda Express. I know, many of you will say, "You go to Mexico City to eat Chinese food?" Relax, we ate tons of Mexican food, but on our first night in the city we still didn't know, going to the closest restaurant to our hotel seemed the safest bet. Besides, we weren't up to exploring in the dark. Once again, we were floored by the price of our dinner for two people. It was the equivalent of US$16. So, so cheap.
After dinner, we went back to the hotel and called it a night.